The perfect storage solution for the workplace!
Unit is a recycling module that fits into most environments. Place it against the wall or in the middle of the room and make recycling hard to miss. Unit comes in three sizes and has a pull-out holder for the garbage bag for easy care. In addition to the standard version in white laminate, the module is available in veneer or lacquered in any colour. When lacquering, a stainless steel shoeing at the throw-in hole is also included. For extra clarity, we recommend our stickers with text and symbols on the doors, if the unit is lacquered, you can choose milled text.
Unit is available in sizes: single, double, and triple, for smaller fractions, there is also a 3-drawer section for double and triple. Pull-out sack holder to avoid heavy lifting.
Module
16 mm particle board in standard white direct laminate alt. oak, birch or white pigmented ash veneer. ABS-edging in matching colour or edging in matching wood. Available as lacquered in any colour.
Other
Container volume 109 l per gap.
Bag size 125 l
Bin size 19 l in drawers
Protection trey is available as an option
Handles, no handles on door, push-open drawers
Adjustable feet are standard
Labels, cut-out decal in vinyl plastic, sheet metal, and adhesive decal according to Nordic standards
Equipment, shoeing in 1 mm stainless steel is included with lacquered doors or is available as an option for laminate and veneer. Flip-lid in 1 mm stainless steel is available as an option
Measurements
Height (mm) 1022
Width (mm) 408, 800, 1192
Depth (mm) 395
Gap size (mm) 160 x 376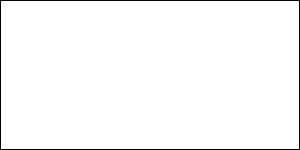 -10 White laminate
Standard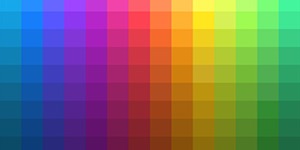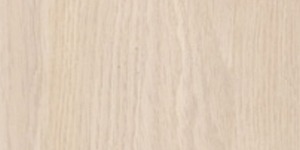 -90 Ash veneer white pigmented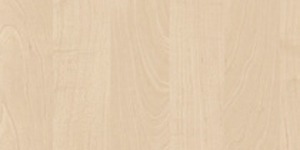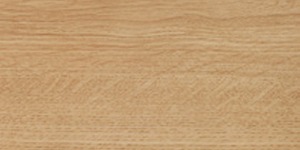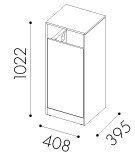 W7010
Unit Singel, inkast från ett håll
W7110
Unit Singel, inkast från två håll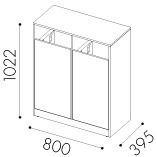 W7011
Unit Dubbel, inkast från ett håll
W7111
Unit Dubbel, inkast från två håll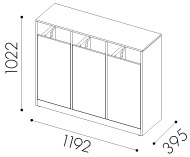 W7012
Unit Trippel, inkast från ett håll
W7112
Unit Trippel, inkast från två håll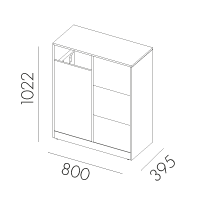 W7013
Unit Dubbel med lådor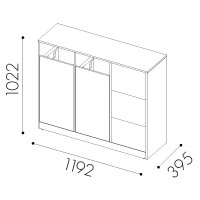 W7014
Unit Trippel med lådor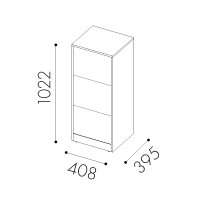 W7015
Unit Singel med lådor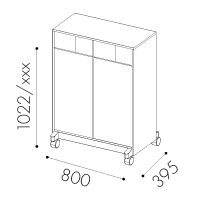 W7016
Unit Dubbel, inkast från ett håll
W7116
Unit Dubbel, inkast från två håll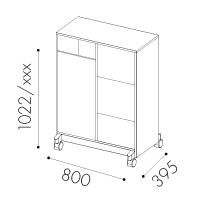 W7017
Unit Dubbel med lådor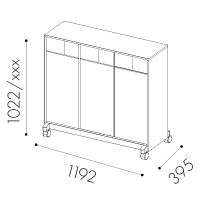 W7018
Unit Trippel, inkast från ett håll
W7118
Unit Trippel, inkast från två håll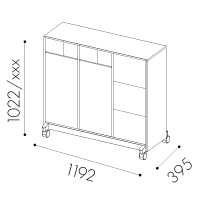 W7019
Unit Trippel med lådor
Produktblad/PDF
CAD
Högupplösta bilder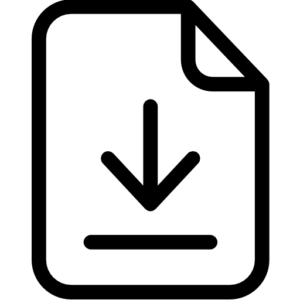 Unit bilder