Project - OBOS - Convenient storage and meetings with Flex
By 2022, OBOS had been sitting in its office premises for three years and began to grow out of them. They needed help creating an activity-based office adapted to their new way of work. Through MER Arkitekter, we at Lundqvist Inredningar were commissioned to create personal storage and a natural meeting space for the OBOS office in Solna, Stockholm.
During the pandemic OBOS realized that hybrid work would suit the business better than fixed locations in an open office landscape.
There was, therefore, demand for an activity-based workplace with personal storage that could also be locked. The result was three sets of
Flex cabinet with RFID lock and a Flex project table.
Most of the furniture in OBOS's office was newly purchased and instead of throwing it away and starting over, the current interior was supplemented with extra storage, seating, and smart accessories.
The environment was muted with a gray base where much was in a similar color and shape. MER Arkitekter lacked the dynamic feel and needed furniture that dared to stand out with contrasts and wood materials.
The blue color, which is also OBOS's signature color, brought the gray base to life and gave an exciting, but also professional impression. The matching seating provides a convenient place to change shoes or just take a break, a sleek shoe storage was added under the cabinets and provided extra space.
The project table in oak veneer breaks off against the strong color and smart accessories, like charge outlets, were added to create a natural meeting- and workplace for the staff.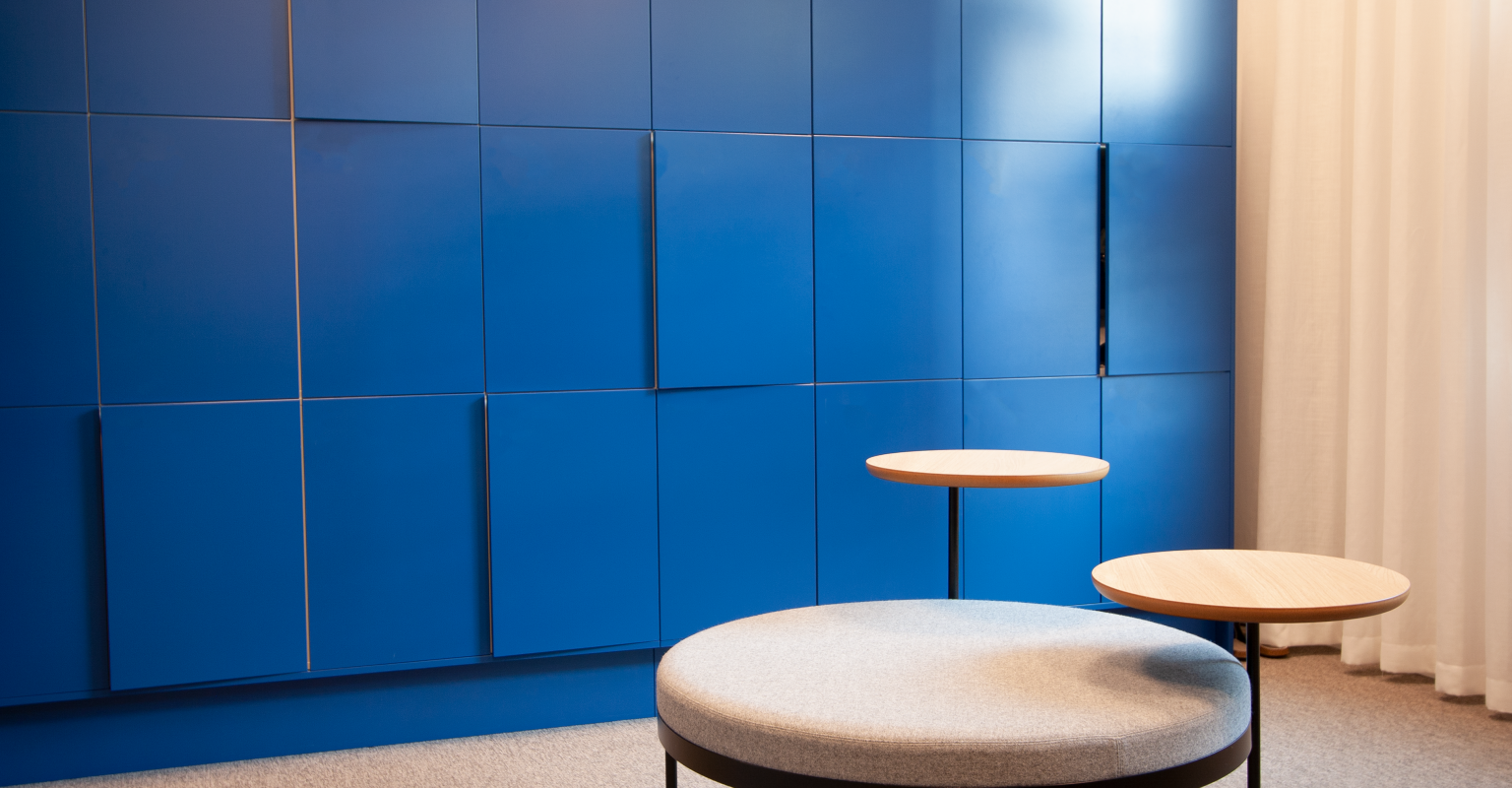 About OBOS
OBOS is one of Sweden's largest housing developers and is owned by more than 500,000 members in Norway and Sweden. OBOS offers housing for all phases of life in form of villas, townhouses, and apartment buildings, in cities and the countryside.