Project - KTH - Specially adapted recycling modules for KTH's rough environments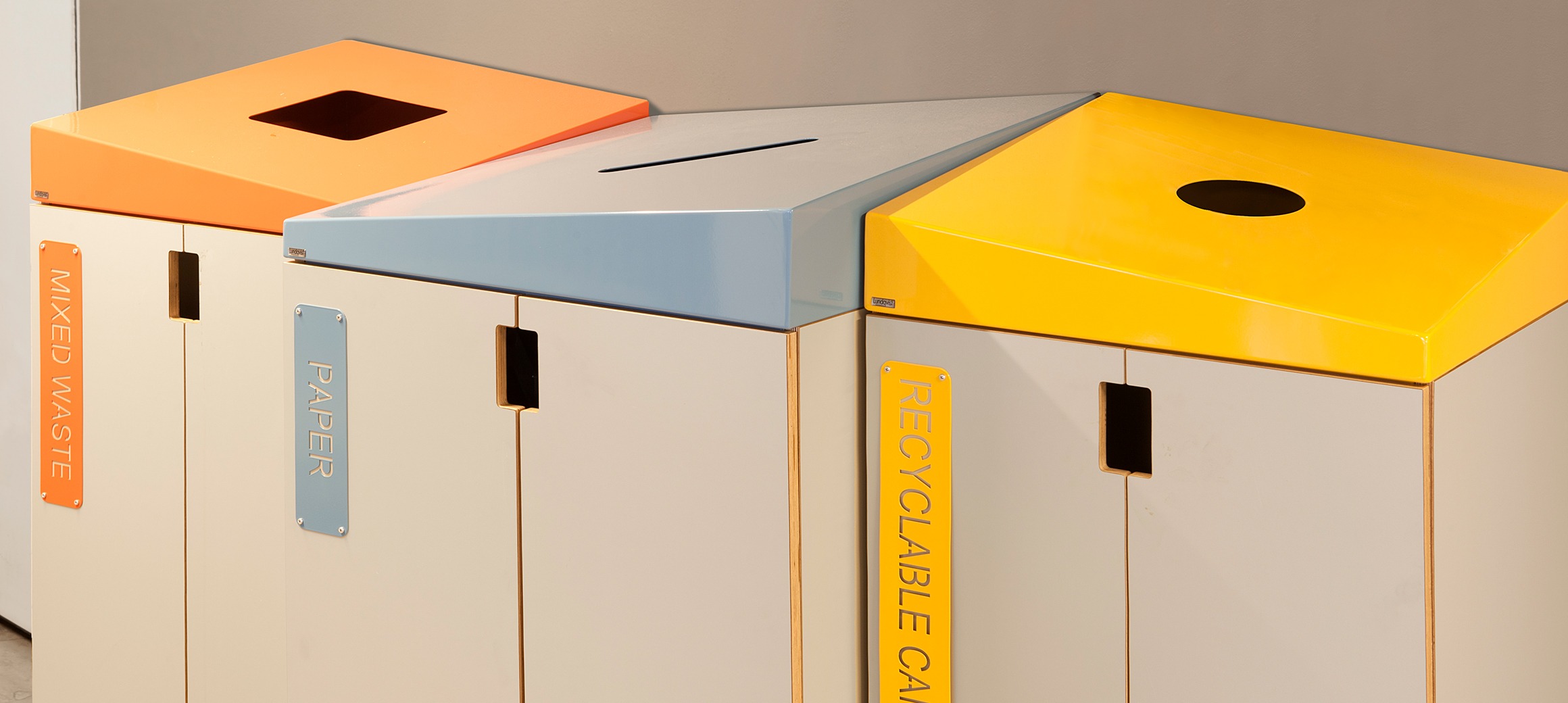 Lundqvist Inredningar was commissioned to develop specially adapted recycling modules for KTH's tough public environments. With the right choice of material, Lundqvist Inredningar was able to produce durable and durable modules that are also aesthetically pleasing.
– We have previously encountered major challenges with our recycling furniture and therefore wanted to strengthen and modify the traditionally office-adapted furniture, says Sara Eriksson, architect SAR / MSA at KTH.
For KTH, both sustainability and design are important, but in a rough environment that is surrounded by thousands of students daily, it is a challenge to meet these requirements. Carelessness is common in public areas and source sorting furniture can easily look dirty, but Lundqvist Inredningar has taken these challenges into account.
– We feel that they have managed to produce an end product that can both withstand wear and blend into a cultural-historical environment with its aesthetically pleasing design, says Sara.
Lundqvist Inredningar was the only one who dared to take on the challenge of changing and strengthening the furniture. They have put a lot of time and effort into finding solutions, and KTH is very pleased with their courageous efforts.
– They have lived up to our high demands on aesthetics and design. Hopefully, the furniture can be further developed so that it comes into mass production, and be useful for more people, she adds.
Lundqvist Inredningar has been very helpful when it comes to dealing with the challenges and they have simulated that sustainability is taken seriously. Overall, KTH feels that the collaboration with Lundqvist Inredningar has gone very well and believes they have come up with the best solutions.
– Together with Lundqvist Inredningar, we have developed prototypes and in consultation with them arrived at a final product that we are very pleased with, Sara concludes.
About KTH
Since its founding in 1827, KTH has developed into one of Europe's leading technical universities and an important arena for knowledge development.