NOTIZ / Visit to the studio at Andreas Klippinge
– the designer behind Lundqvist's storage series Notiz
Can you tell us where we are?
We are in an Italian palace in Småland, more precisely in Växjö. I have my design studio in an old hospital building whose architect is said to have been inspired by palace buildings from Italy, hence the name "Italian Palace". Here I live together with twenty-five other cultural creators active in various artistic fields. The Italian Palace also has collective workshops, an art gallery, and a vegetarian restaurant. The building is surrounded by a beautiful park environment next to Lake Trummen and is also close to my home and my family.
So, are you an artist or a designer?
Art and design often flow together, I work with design, which should also combine art with technology and economics. Maybe the Swedish name designer is still best?
Do you have an example of how art is expressed in your design?
The storage or rather display furniture Notiz for Lundqvist Inredningar draws inspiration from the art world. The idea behind Notiz comes from the Swedish and internationally known artist Olle Bærtling. Bærtling's painting with sharp diagonal lines has given rise to the liveliness within Notiz frames, with elastic threads that run in a zig-zag pattern and V-shaped compartments. If a customer would dare to order Notiz in Bærtling's bold colors, there are no problems either. Lundqvist Inredningar are experts in customized solutions and have not only their production but also the possibility to paint their products with, in short, all colors!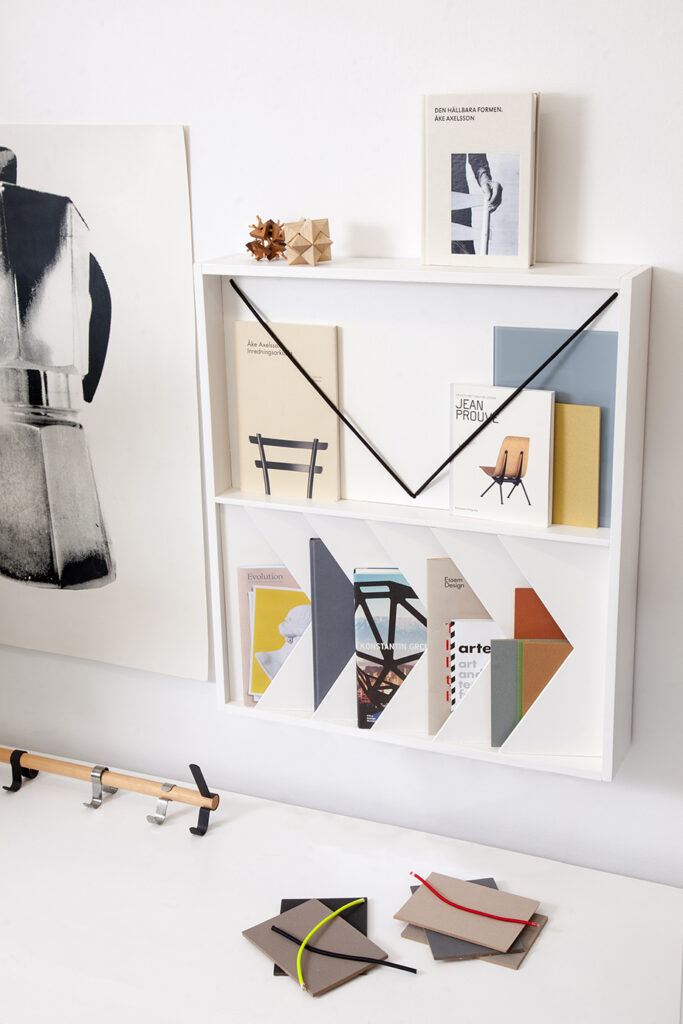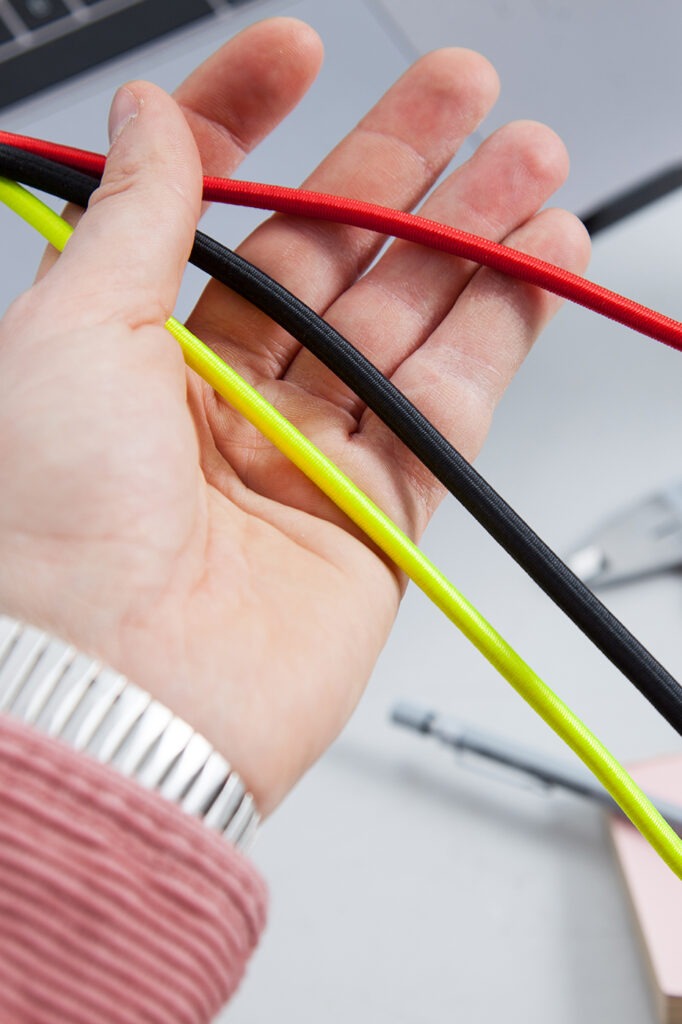 Form before function!?
It takes a lot for a successful design, but function and user-friendliness must always be central. In the case of Notiz, it is precisely the diagonal shapes that also give the shelves their function. They expose their contents well, different formats can coexist and the thread holds up printed material like a seat belt and prevents it from folding. But it can still be tablets, a banana, or, in my case, material samples you want to fasten. Notiz is orderly but not strict and thus invites flexible use.
What are you designing at the moment?
Recent times have been characterized by a collaboration with another Swedish producer but in the lighting industry. For the time being, I keep exactly which company a little secret, but just like Lundqvist Inredningar, they started in the 30s and place great emphasis on quality and design.
Does the history of the producers matter to you as a designer?
Yes, it has and I would like to see it be Swedish production. If there is a history behind the company, there is also a tradition to develop and build on, that is something I appreciate. But also to take part in many years of knowledge through the people behind the company. Often a long story speaks for a good relationship with the market. And that's what's worth the effort, to see my design grow from a sketch in the studio to a product in full use out with a happy customer!